Google+ Now Open For Businesses
It's about time! Google+ is now accepting businesses, brands and any non-human entity to join its social network. This should be available to everyone within the next two or three days. For business owners, this will open up additional exposure and opportunities to promote your business online.
Once you establish your business page (this can be done here), you are provided with many options for customising it. These include sharing photos, videos, links and any other interesting content publicly. It also allows you to grow a community by making it easy for people to find and recommend your page.
Google+ also recommends you add a link on your website to your new Google+ page, and provides a badge that you can use for this.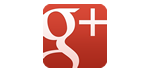 Local businesses are engaging
Local Google+ pages are more engaging than many other types of web pages. They have features that allow customers to easily connect with that business's physical location. For example, local pages include a map of the business's location and feature its address, phone number and hours of operation. Local pages also share the functionality of other Google+ pages – you can create and manage circles, start and join hangouts, and share content like posts and photos.
Keep in mind that Google Places and Google+ information remains unconnected – you'll need to set up each service separately.
+1 is a numbers game
You can bet on the fact Google will be counting the number of +1 votes you have, as well as noting the number of people in your circles. This information may someday be used in its algorithm as a factor for determining a quality business.
Major differences between Google+ business pages and Google+ profiles
Pages can be made for a variety of different entities, whereas profiles can only be made for individual people.
Pages can't add people to circles unless the person adds or mentions the page first.
The default privacy setting for elements on pages is public.
Pages have the +1 button.
Pages can't +1 other pages, nor can they +1 stuff on the web.
Pages can't play games.
Pages don't have the option to share to 'Extended circles'.
Pages don't receive notifications via email, text or in the Google bar.
Pages can't hangout on a mobile device.
Local pages have special fields that help people find the business' physical location.
This is another chapter for Google as they continue to explore the social media realm. It could be a good investment for you to have your page set up by a social media specialist, as this will maximise the exposure and communication it can generate from your customers and potential customers.
Please watch the video below from Google for more information.

Latest posts by E-Web Marketing
(see all)